Posie Bold Necklace | Cream
Open media in modal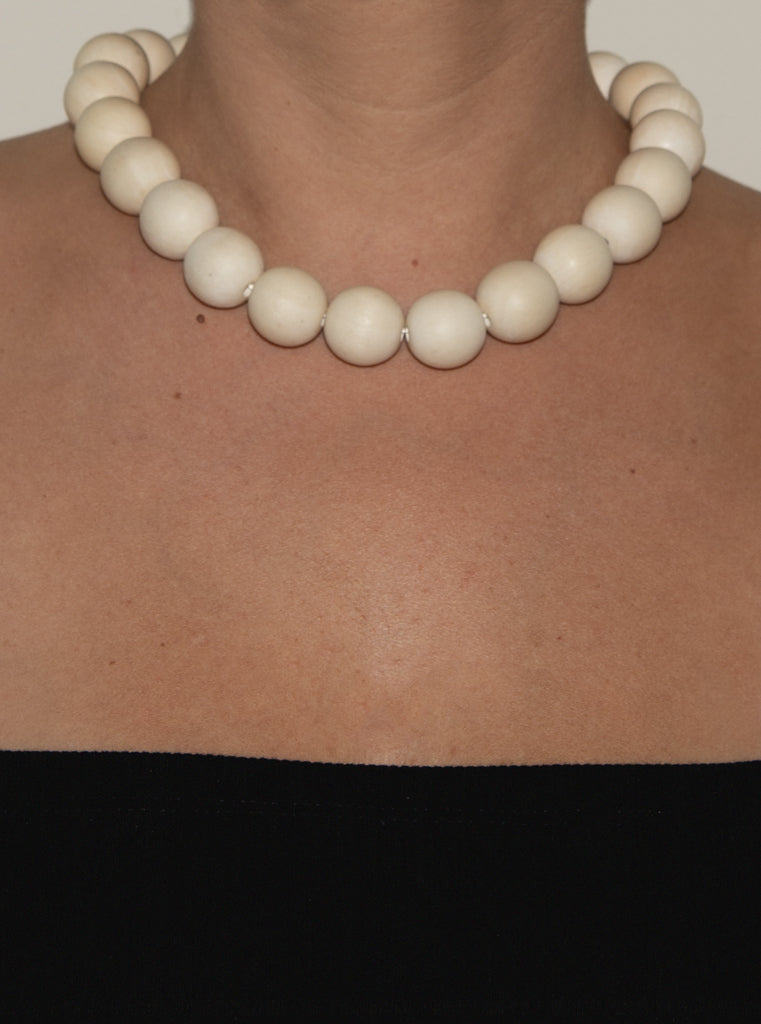 Open media in modal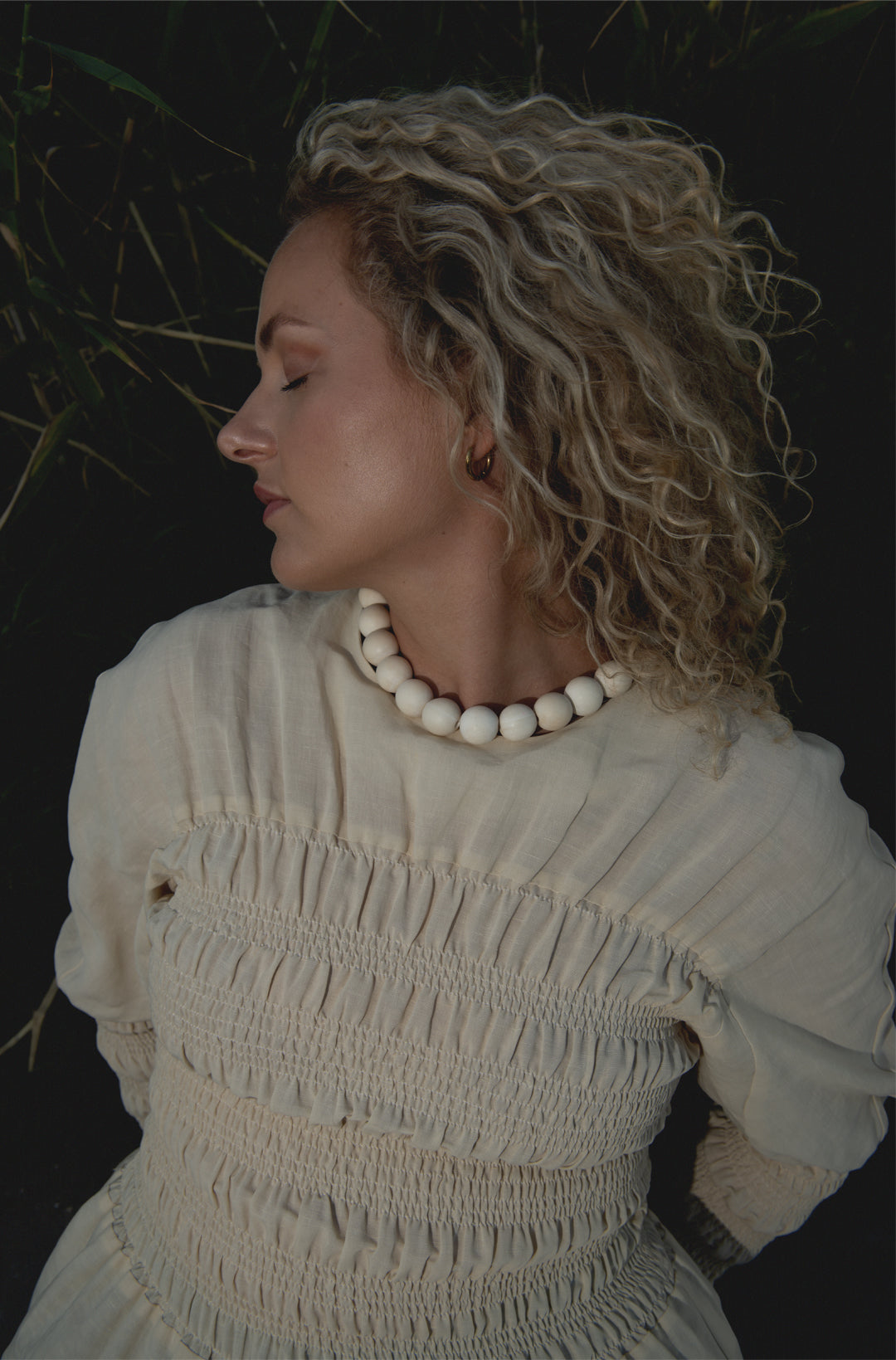 1
2
Posie Bold Necklace | Cream
The Bold Necklace with wooden beads is a minimalist, handmade statement necklace that reflects modern elegance. The 20mm wooden beads are meticulously hand-painted, giving each piece a distinct uniqueness. The necklace is put together using an elastic, transparent cord and showcases a silver-plated logo.
Its minimalist design makes the necklace suitable for both men and women, making it the perfect accessory for individuals who value modern, minimalist elegance and distinctive designs.
To keep enjoying the Bold Necklace for an extended period, it's crucial to protect it from water, perfume, and cleaning products. These elements can potentially alter the color of the painted beads.
This Bold Necklace is made in the color Cream.
Tax included.
Shipping calculated at checkout.