Posie Smudge kit | Rose Quartz
Open media in modal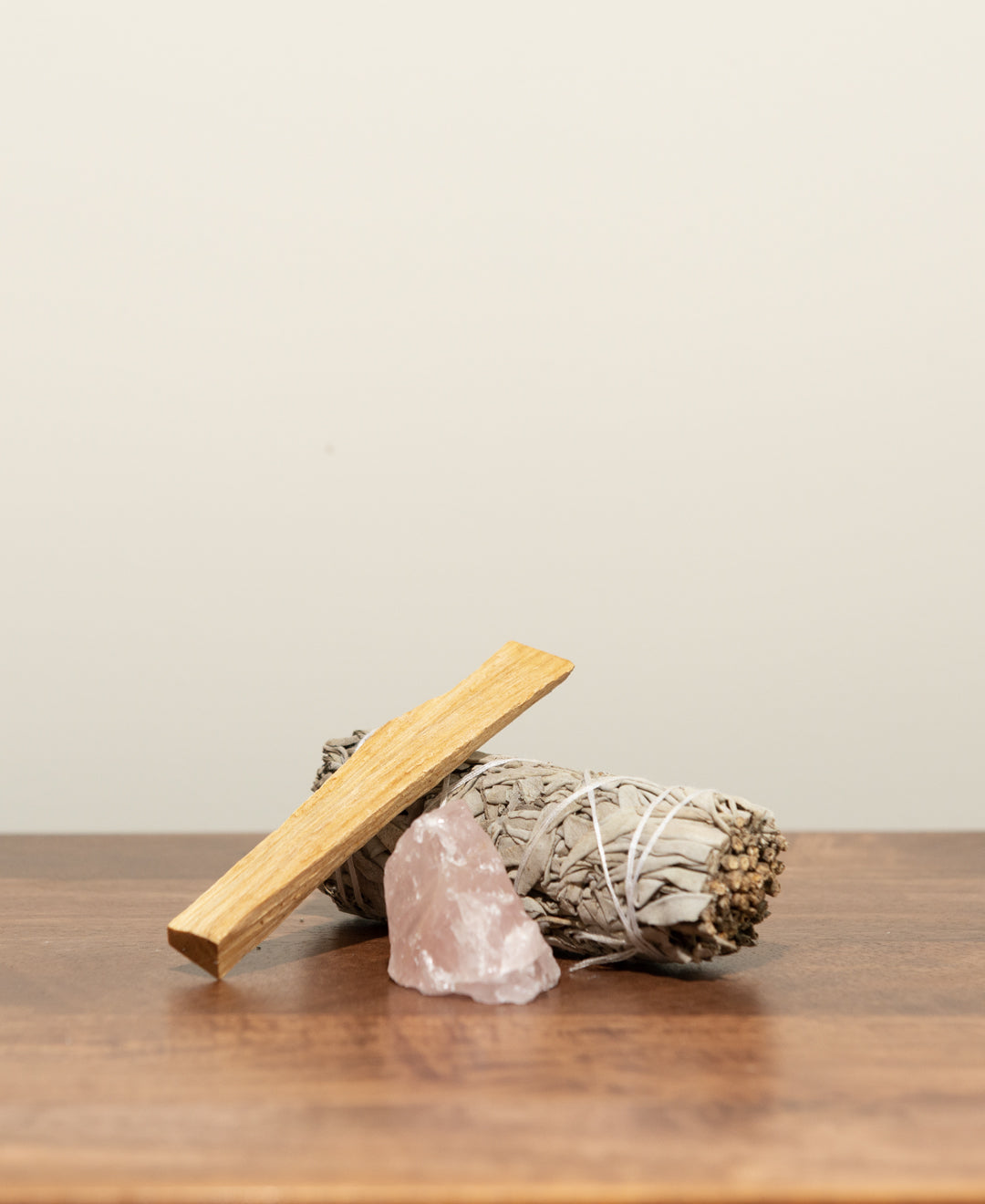 Open media in modal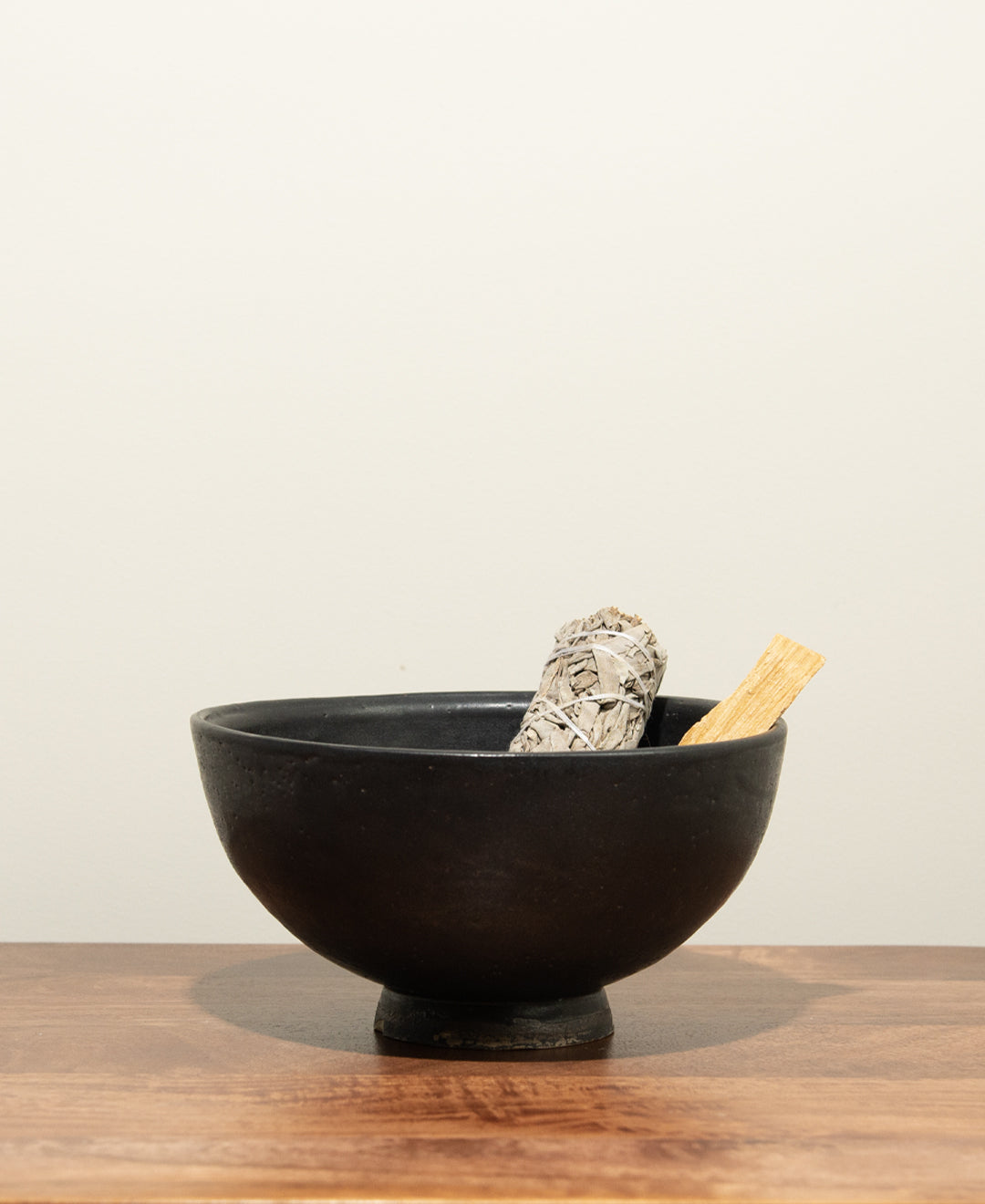 1
2
Posie Smudge kit | Rose Quartz
Cleanse your home or environment energetically with our Posie Smudge kit.
Our smudge kit consists of:
1 crystal Rose quartz
1 Sage smudge
1 Palo santo stick
Rose Quartz
Rose Quartz is pre-eminently the stone of the heart and love. The stone acts strongly on the heart chakra and opens the heart to receive love and to give love. The stone attracts harmonious love and friendship relationships and also promotes self-love and self-acceptance. Rose Quartz has a mild, gentle effect and is soothing to grief and trauma and promotes empathy, openness and helpfulness. The stone makes one receptive to all kinds of beauty and stimulates creativity and imagination.


Sage smudge
White Sage does not make you burn like a candle, but smolder like incense. Therefore, grab a bowl and hold your sage bundle above it with the end angled down. Light the bottom and remove the fire as soon as the sage begins to burn. Then blow out flames in the herb and let it smolder. Repeat lighting or blowing as often as necessary to keep your ceremony going!


Walk through the room and gently wave the bundle so that the smoke gets into all the corners, along the walls and around all the windows. Visualize the smoke taking away all the energy in the house that should not be there. See these elements dissolve and disappear through the window, taking all negative energy with them and making room for well-being and joy.


Palo Santo
Palo santo has a warm, sweet, gentle fragrance that is mood-enhancing. The fragrance is calming and brings a peaceful, warm atmosphere. For depression, tension and negative feelings, Palo santo brings peace. Positive feelings are stimulated.

Because the fragrance is calming and improves concentration, it is an excellent support for study and other activities that require concentration and focus. The scent of Palo santo is also a wonderful accompaniment during meditation, yoga or quiet reading.

Take a piece of wood and hold a match or lighter near the end until it begins to burn. Let the wood burn until you see the core glowing and then blow out the flame. Place the wood in a fireproof dish; with the smoke, the scent of Palo santo will spread through the room.

You can also walk through a room with a glowing wood to allow the scent to spread. Repeat as desired. With daily use, the room will fill with warmth and tranquility.

*bowl not included
Tax included.
Shipping calculated at checkout.