Posie Round Ox Bone Necklace
Open media in modal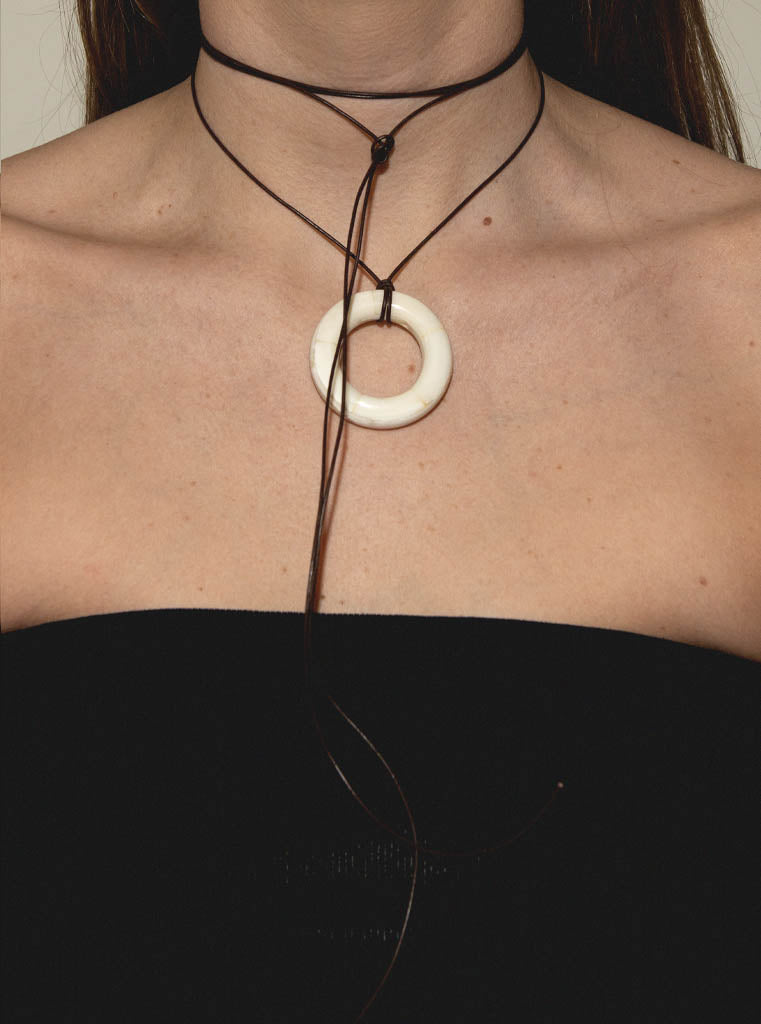 Open media in modal
Open media in modal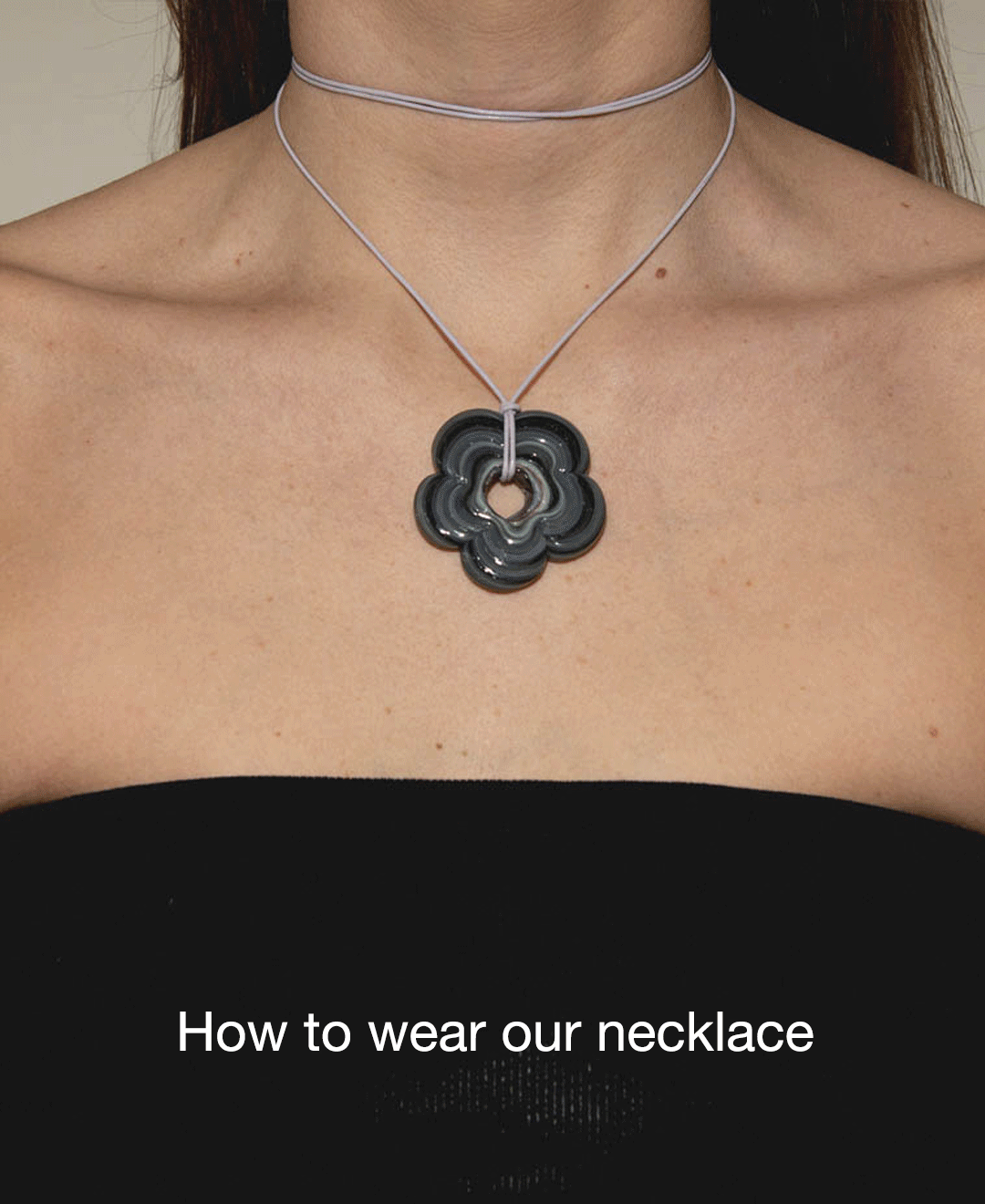 Open media in modal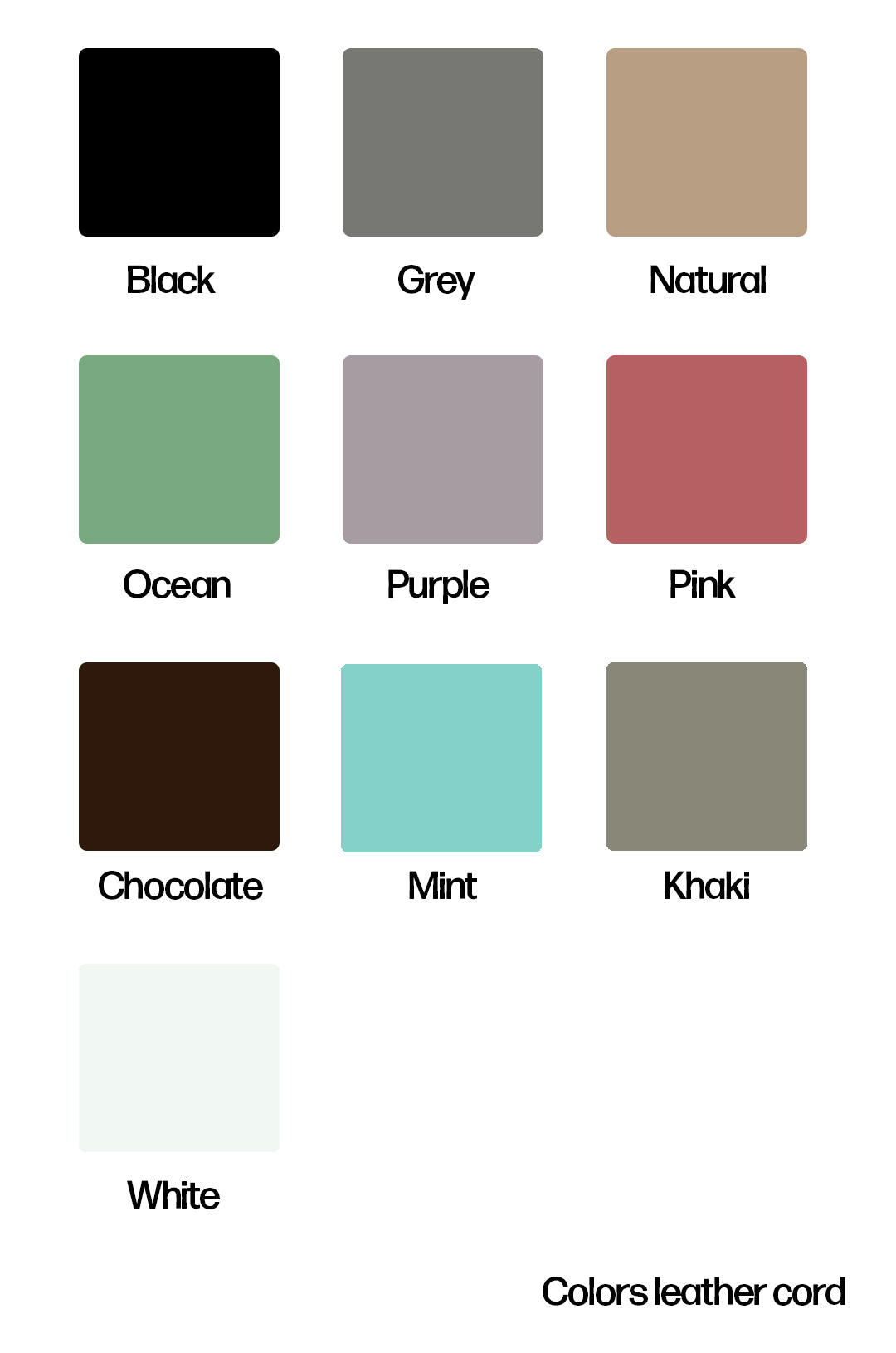 1
4
Posie Round Ox Bone Necklace
The Round Ox Bone Necklace is a unique and meaningful piece of jewelry. It is a pendant made from a piece of ox bone, which is then cut into a ring shape. In some cultures, it is considered an amulet or talisman, offering luck and protection to the wearer.

The leather cord is strong and durable and perfectly matches the minimalist and timeless style of the necklace. The cord is 1mm thick and is 2.60m long. You can measure the cord to your liking. You can wear the necklace in different ways due to the long length of the cord.

The minimalist design makes the necklace unisex to wear. It is the perfect piece for someone who loves modern minimalist elegance and unique designs.

To enjoy the Round Ox Bone Necklace for extra long, we recommend that you do not shower or swim with the necklace.

This set is styled with the chocolate cord.
Tax included.
Shipping calculated at checkout.